We all know how important computers and computer skills are in our everyday lives, yet there are still some children with limited or no access to these very valuable tools!!

As businesses and individuals upgrade their computer equipment, they are left with functioning computer equipment that no longer meets their needs. Without many options for disposal, these working computers are ending up in landfills, and recycling centers.

We can't let this happen any longer! Not with so many children in need!

This is where our organization steps in. We accept this unneeded equipment, repair or refurbish it, and distribute it to kidz who could not otherwise afford a computer. We do this FREE OF CHARGE. Our organization survives only on the generous donations of the community. Those individuals that give their time and/or money to help us continue the wonderful work that we do.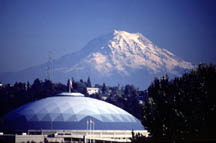 Computers 4 Kidz has our Main Office in Tacoma, Washington.

Computers 4 Kidz - UK,in conjunction with local area schools, provides free computer training throughout the Dudley borough in England. There are also plans to open a shop in the near future. Donations of usable computers for this training center are currently needed. If you are able to help, please use our Contact Us page.

Each child deserves the same building blocks to success.